Templeton Women in Business meets monthly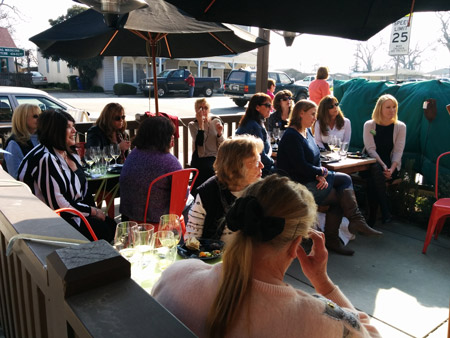 Templeton Women in Business, or TWiB, is a business and professional group of women organized as a committee of the Templeton Chamber of Commerce. Our purpose is to support, develop and promote women in business through education, information exchange, partnerships, and alliances with other organizations promoting commerce, and to create opportunities for women in business.
Templeton Women in Business meets regularly for lunch on the second Tuesday of each month. Our monthly luncheons include invited speakers, local business and Chamber announcements, a focused Business Spotlight, as well as a great opportunity to network and actively get to know one another so we may learn how to make useful business referrals to each other.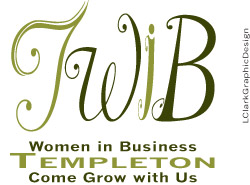 TWiB women work sincerely to help each other and "Walk the Talk" – we support each others' business when we have the opportunity. Our door is always open for visitors and new members.
In 2015, we mark our sixth year since TWIB was organized to serve women in the Templeton business community. Templeton is a beautiful town; we are very proud to be part of it and we support our community, our Chamber and each other.  Let's do lunch soon.
For more information on our next luncheon, call (805) 434-1789 or send an email to info@templetonchamber.com.
Dee Canepa, Co-Chair (Umpqua Bank)
Stephanie Kemp, Co-Chair (Garcia Wealth Management)
Comments
comments