Templeton soccer teams compete in CIF play-offs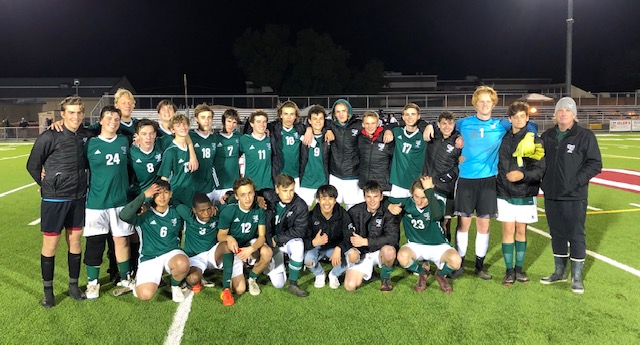 –The Templeton boys soccer team lost to Tulare Union Friday afternoon in the second round of the CIF Central Section play-offs. The Eagles lost 3-2 in Tulare.
Junior Cole Hamor scored both goals for Templeton- one in each half.
For Tulare, sophomore Jesus Enriquez scored one goal and had two assists.
Sr. goalie Branton Fouquet had eleven saves for the Eagles.
Tulare's goalie had only four saves.
On Saturday, the Templeton girls soccer team lost to top-ranked San Joaquin Memorial in Fresno. The score was 4-1.
Both Templeton teams advanced to the second round of the CIF play offs in their first season in the Central Section.
Comments
comments