Templeton Eagles win CIF Championship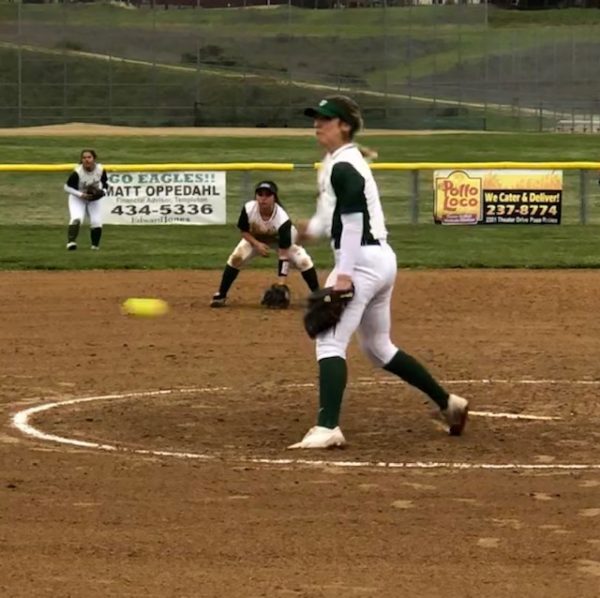 –The Templeton Eagles girls softball team beat Dinuba 3-2 Saturday at Fresno State University to win the CIF Central Section Division 3 Championship.
Senior Ashley Daugherty gave up only two hits in the game, and one earned run. She struck out 14 batters.
Junior Megan Ingle went 2-3 and scored two runs. Freshman Izzy Cowne hit a double and had one RBI. Ashley Daugherty had the other RBI.
Coming into the game, Dinuba had a record of 24-7. The Emperors were ranked #63 in the state and #7 in the Central Section. Templeton had a record of 17-5 overall, and was ranked #115 in California, #12 in the section.
The Eagles put up two runs in the second inning, but Dinuba tied it with two runs in the fourth. The Eagles scored one run in the bottom of the 4th to regain the lead. Ashley Daugherty shut down Dinuba in the final three innings to seal the victory.
The 2019 Eagles started slowly, but came on strong as the younger players stepped up their game. Next year, Ashley Daugherty will attend Texas A & M, but a number of excellent players will be returning to play for Templeton in 2020.
The Atascadero High School boys baseball team lost to Highland of Bakersfield in their CIF Central Section Division 3 Championship game. The final score was 3-0. The Greyhounds were held to only three hits in the game. Sophomore Justin Vose threw 4.2 solid innings for the Greyhounds. He gave up only 5 hits and 2 earned runs. He struck out three, but walked six in the game. Evyn Lade shut down the Scots for the final 1.1 innings.
The Highland Scots finish the season with a record of 29-2. They are ranked #169 in the state. Atascadero finished with a record of 12-18. They were ranked #395 in California.
Comments
comments