Templeton Eagles beat San Luis Obispo 42-35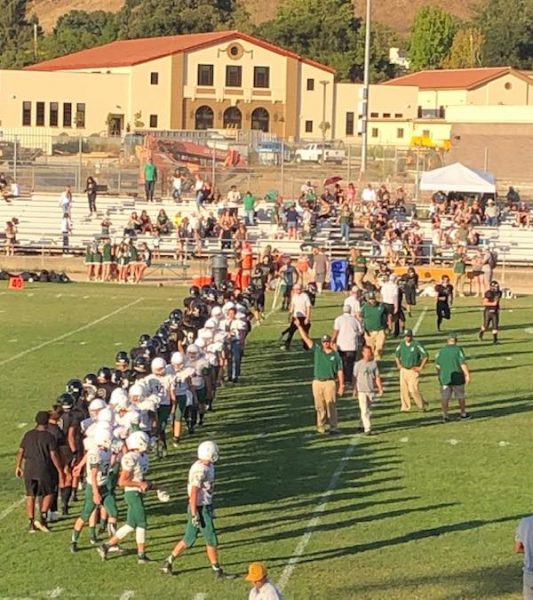 –The Templeton Eagles trailed San Luis Obispo until the 4th quarter, then pulled ahead 42-35 and held on for the victoryon last Friday night. The Eagles improve to 3-0 for the season. Next Friday, the Eagles take on Liberty in Madera.
The Paso Robles Bearcats lost to Central Fresno, 49-0 Friday night. Central scored quickly but coasted in the second half. The Grizzlies scored 28 in the first quarter, 14 in the second, seven the third, but none in the fourth quarter. The Bearcats drop to 1-3 for the season. Next Friday, they will host Pioneer Valley of Santa Maria.
The Atascadero Greyhounds beat Shafter 28-8 to improve to 2-2. The Greyhounds next host Redwood of Visalia.
Comments
comments