Four candidates elected Thursday to TAAG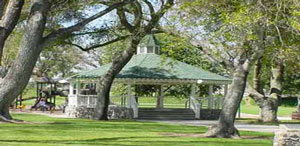 Four of seven candidates were elected Thursday night to the Templeton Area Advisory Group or TAAG. A total of 105 ballots were cast in the election out of a at least 6,400 eligible voters. The top four candidates will be seated on the board, the next two top vote getters will be seated as alternates:
Elected to TAAG board seats
Sarah Marquart – 88
Sarah Maggelet – 70
David La Rue – 62
Alison Carscaden – 51
Elected to TAAG alternate seats
Jeff Debrish – 41
Rebecca Pfeifer – 20
Keith Rau received 14 votes. Chairman Bill Hockey is retiring after eight years of service on TAAG, as is past Chair Dorothy Jennings after 14 years. Jennings has also served as TAAG Traffic Circulation Committee Chair, and TAAG Toad Creek Study Committee Chair.
The election was facilitated by the League of Women Voters and held Thursday, March 6 from 5 to 8 p.m. in the TCSD boardroom and Fire Station conference room. All registered voters living within the Templeton Unified School District boundaries were eligible to vote.
Comments
comments