Fire extinguished in Salinas Riverbed Monday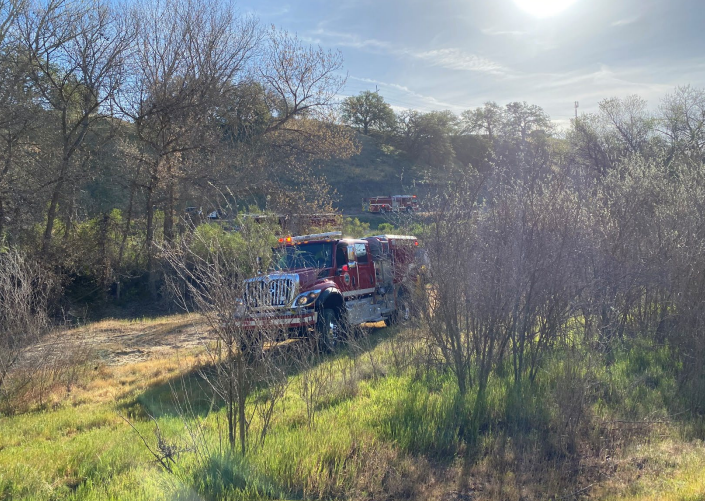 Cause of the fire was determined to be an unattended fire within a homeless encampment
– At approximately 8:28 a.m. on Monday, the Paso Robles Fire and Emergency Services department was dispatched to the area of North River Road and Sulphur Springs for a reported vegetation fire.
The first arriving unit reported an approximately one-quarter-acre fire burning within the Salinas Riverbed with difficult access. Accessing the fire was aided using the recently purchased type 3 fire apparatus with 4-wheel drive capabilities. The fire was quickly contained upon arrival and fully extinguished within one hour.
Three fire engines and two battalion chiefs from Paso Robles responded. Additional responding units under the city's automatic aid agreements were canceled prior to their arrival. The cause of the fire was determined to be an unattended fire within a homeless encampment.
The fire department would like to remind residents that the vegetation is quickly drying due to the lack of seasonal rainfall and ongoing drought conditions. Absent any significant late-season rainfall, the fire department anticipates an early start to fire season.
Comments
comments