Explore wine country with Drive805 Wine Tasting Tours
–In the 805 it is easy to find a beautiful place to spend your day. Drive805 Wine Tasting Tours will deliver a fun and memorable tour of the Paso Robles Wine Region area. Come see and taste what the beautiful Paso Robles wine region has to offer. Locally, wineries and tasting rooms abound from Pismo to Paso Robles.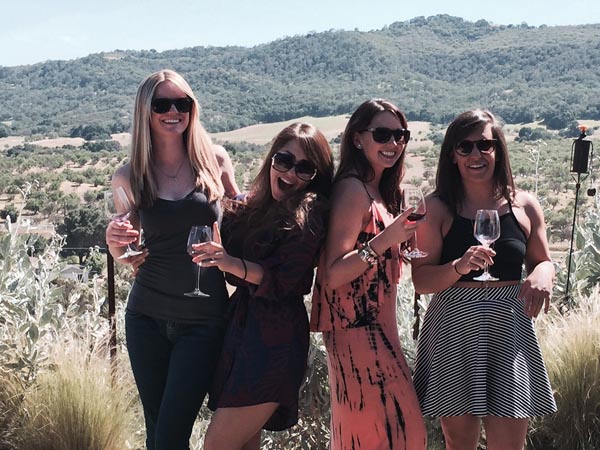 There are so many amazing things in our area to taste beginning with delicious wines made by passionate local wine makers. Besides wine, the Paso Robles area is also known for its gourmet cheeses, olive and walnut oils, hand crafted beers and locally roasted coffee.
Brad and Cara Macomber, both long-time Templeton residents started Drive805 Wine Tasting Tours in Feb. of 2015. The decision to open their own wine touring business came after driving wine tours for others and falling in love with it. Brad and Cara are both teachers in the Paso Robles School District and have been for 30 years. They know the area well and are passionate about sharing the beauty of the Central Coast with locals and visitors alike.
Keep them in mind for birthdays, anniversaries, bridal celebrations, or just a stress-free day in beautiful wine country. Call Drive805 Tasting Tours for a safe and affordable way to tour the most diverse wine region in California. Let Drive805 Tasting Tours be your Paso Robles Wine Tasting Tours connection. For more information, visit drive805.com or call (805) 550-4700.
Comments
comments