Win a 4th of July package with the Templeton Fire Department
Drawing held Tuesday, June 28
–The Templeton Firefighter's Association is selling raffle tickets for a special 4th of July VIP package for a family of four that includes the following: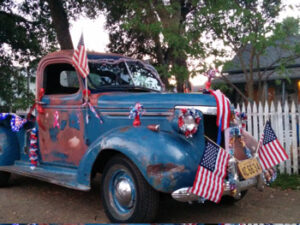 • 4 – 4th of July Pancake Breakfast tickets with the Fire Chief
• 4 – Templeton Firefighter T-Shirts
• A Station Tour and
• A ride in the Fire Engine in the 4th of July Parade
Raffle tickets are $20 each and may be purchased at the Templeton CSD Office located at 420 Crocker Street. Tickets may also be purchased from Templeton firefighters. The drawing will be held on Tuesday, June 28. For more information contact the Templeton Fire Department at (805) 434-4913.
Sign up for weekly Templeton News
Related posts:
Comments
comments