Twin Cities hosting cereal drive to help feed local kids during summer months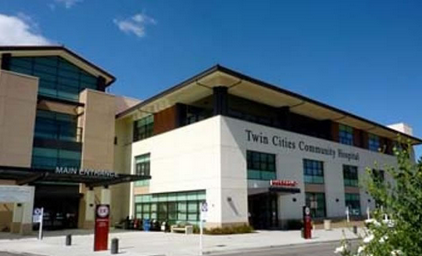 –Twin Cities Community Hospital, in conjunction with Sierra Vista, is leading a community effort to provide area children struggling with hunger with a healthy breakfast during the summer through its Healthy Over Hungry Cereal Drive benefitting The Food Bank Coalition of San Luis Obispo County. The drive kicks off Friday, June 2 and runs through Friday, June 9.
"We recognize the impact hunger has on health and nutrition, and our staff is eager to make a difference," said Shannon Downing, Director of Marketing. "We recognize the importance of beginning each day with a nutritious breakfast and, through this drive, we hope to help the many in our community struggling with food insecurity."
According to the San Luis Obispo Food Bank, there are 44,000 San Luis Obispo County residents who struggle with hunger and unfortunately, 40-percent of those are children.
Donated cereal should contain one serving of whole grain, no more than 200 calories per serving, six grams or less of sugar and at least three grams of fiber per serving. It should also be free of artificial colors and dyes.
Donations of healthy cereal to the Healthy Over Hungry Cereal Drive will be collected from June 2 through June 9 at both Sierra Vista and Twin Cities Hospitals or to provide a monetary donation for perishable breakfast items, please visit www.SLOFoodBank.org/donate. All financial donations made during the campaign will be matched by Tenet Healthcare, up to $100,000.
Sign up for weekly Templeton News
Related posts:
Comments
comments