Templeton High School hosts football banquet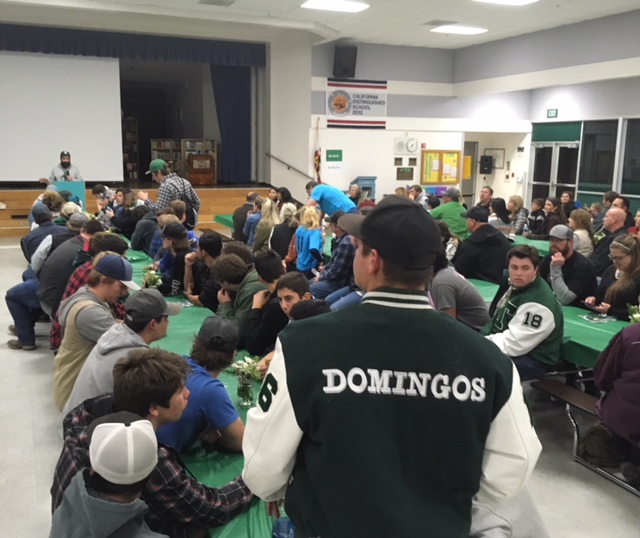 –Templeton High School held its annual football banquet at Vineyard Elementary School Wednesday night. About 250 players, parents, coaches and team supporters attended the banquet.
Coaches spoke about each senior and their memories of the 2017 season. Head coach Tyler Lane honored Zack Hewitson as Most Inspirational Player. He also praised Colton Boronda who was named Conference Defensive Lineman of the Year. Boronda and several other seniors will play in the All-Star Game.
Boronda transferred in 2017 from Paso Robles High School. Line coach Matt Carroll, who also moved from Paso Robles to Tempelton, says Boronda found a home with the Eagles. The Junior Varsity Coach said the JV finished the season 7-2-1, which bodes well for the future of the program.
Sign up for weekly Templeton News
Related posts:
Comments
comments