Templeton Healing Arts: An integrative holistic approach to health
–There is a 3,000 year-old practice that can create a more functioning, happy, healthy life for its patients, and it's available in the form of oriental medicine locally at Templeton Healing Arts.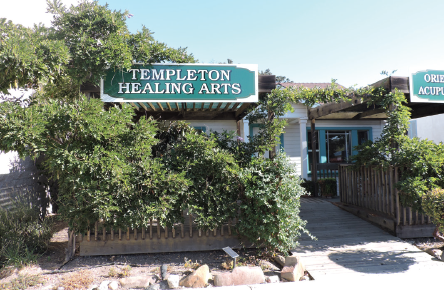 The owner, Keiko Ishikawa, is a state licensed Acupuncturist, who combines her compassionate, positive energy and experience to form an effective system of individualized heath care which will stimulate each person's own body's ability to heal itself.
Ishikawa moved to the United States in 1981 from Japan and first worked as an acupressure massage therapist. In 1988 she became a state licensed Acupuncturist and now combines these two techniques with herbal medicine for a highly effective system of health care.
Ishikawa does lifestyle counseling to assist each person to take responsibility of positive changes in their lives such as a natural lifestyle and healthy eating habits. With over 34 years of experience in the healing arts, Ishikawa will diagnose an individual through muscle testing for food sensitivity, environmental factors, or stress and emotional issues related to their condition. Her focus is to relieve the symptoms and treat the core reasons for the health challenges through acupuncture and acupressure.
Ishikawa will customize a health plan for individuals based on their unique life experiences and empower them with tools and resources to create wellness.
What can Templeton Healing Arts treat?
• Neck and shoulder pain
• Tendonitis/sports injuries
• Arthritic pain
• Stress/anxiety/depression
• Allergy/environmental food sensitivity
• Fatigue
• Digestive disorders
• Post surgery recovery
• Immune deficiency
• Nicotine withdrawal
Templeton Healing Arts is located at 619 Main Street. For more information, go to templetonhealingarts.com or call (805) 434-5177.
Comments
comments