Templeton Chamber Founder's Circle for 2014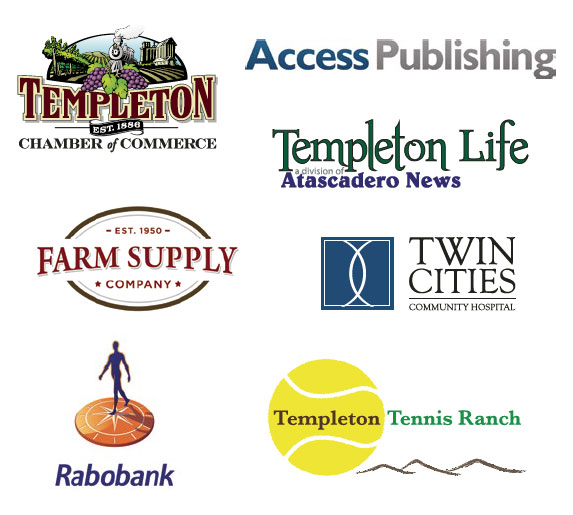 The Templeton Chamber of Commerce is proud to launch the Founder's Circle Program for 2014. Through this program the Chamber seeks to recognize the major economic drivers of our community by:
Establishing a VIP advisory body to our Board of Directors
Delivering multiple promotional opportunities throughout the year to help these businesses reach new customers Establish a publicly-recognized connection between the business and the economic vitality of our community, demonstrating the organization's commitment to the employees and customers who live and work here in Templeton.
We are very grateful to the support of our current Founders Circle members: Access Publishing, Farm Supply Company, Templeton Life, Rabobank, Templeton Tennis Ranch and Twin Cities Community Hospital.
Founder's Circle membership is limited to 15 businesses each year and benefits include marketing exposure at, and major sponsorship of every event by the Chamber all year long, plus tickets to our installation dinner and the Earth Day Food and Wine Festival; logo and link on our homepage; VIP booth at our Business Expo, and other wonderful perks.
Contact Executive Director Sarah Maggelet at (805) 434-1789 or email sarah@templetonchamber.com to confirm your sponsorship today!
Comments
comments