Templeton book room drawing more visitors
Book Room sees visitors as word spreads
Library group announces date for Annual Fashion Show
Marcea Petersen of the Templeton Community Library Association (TCLA) reported today that the group is seeing more and more visitors at their new Book Room.
"The word must be getting out," said Petersen. "We'd also like to thank everyone for all their book donations!"
Petersen also shared that TCLA has set the date and location for their Annual Fashion Show. This year it will be held on April 13th at McPhee's Grill (more information will be available soon in the Bulletin Board Update).
The Templeton Library group's Book Room is located at 225 S. Main Street in front of Nature's Touch Nursery & Harvest in downtown Templeton. It's currently open Tuesday through Saturday from 11 am to 5 pm. The Book Room operates on the "honor system" with Library volunteers on hand to help as often as possible.
Source: Soaring Eagle Press, Nanette Fisher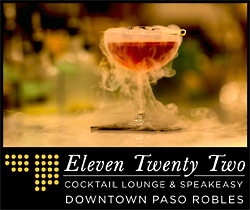 Sign up for weekly Templeton News
Related posts:
Comments
comments