Taste of Templeton to be held June 1, 2013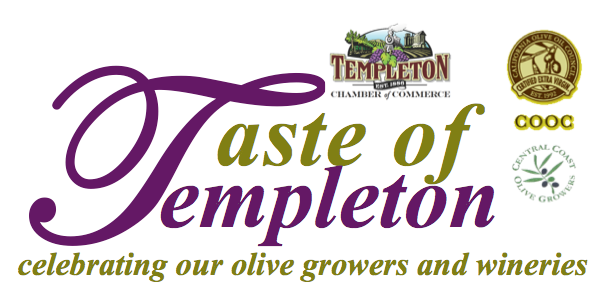 Taste of Templeton to be held June 1, 2013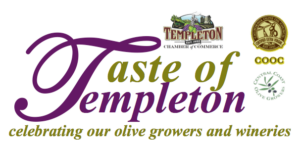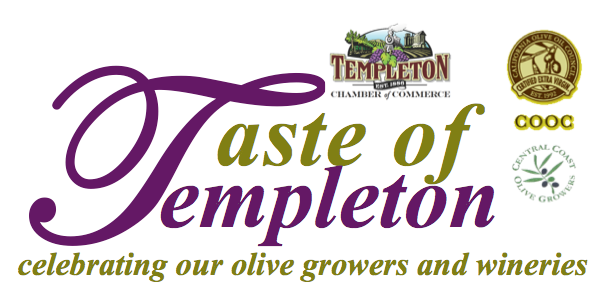 To celebrate the arrival of summer, local growers and producers of extra virgin olive oils, makers of fine wines, and selected purveyors of the "good life" here on the Central Coast will join in the inauguration of a "Taste of Templeton."
Look for the all new Taste of Templeton on Saturday, June 1, 2013 at the Templeton City Park from 10:00 am – 4:00 pm.
Held in conjunction with the Saturday Farmer's Market in the Templeton City Park, the Templeton Chamber of Commerce is the event organizer with support of the California Olive Oil Council (COOC) and our own, Central Coast Olive Growers (CCOG).  The "Taste of Templeton" committee includes Berdette Robison, Templeton Chamber of Commerce, Art Kishiyama, Olio Nuevo, Melinda Laraneta, Laraneta Vineyards and Dan Rohde, Templeton Olive Oil.
The event will highlight the emergence of local area growers as producers of the finest, award-winning, extra virgin olive oils now being offered in the United States.  CCOG members will pour samples of their artisanal olive oils, explain how it is produced, and describe the health benefits of really fresh, really good extra virgins olive oils.  COOC will be in the Pavilion giving hourly classes and demonstrations regarding the history, use, and benefits of extra virgin olive oil, including California's role as the premier producer of olive oils in North America.
CCOG and COOC will be joined by local area wineries who will sample their products to reinforce the relationship between fine wines, hand-crafted olive oils, and gourmet cuisine.  The Templeton area, long-known for producing premier wines, enjoys the Mediterranean climate that also produces extraordinary extra virgin olive oils.  Additional Templeton-area businesses related to fine foods or the art of fine cuisine will be on hand to make this the event a true "Taste of Templeton".  Mark your calendars for June 1, 2013.
Comments
comments