Taste of Templeton is set for May 3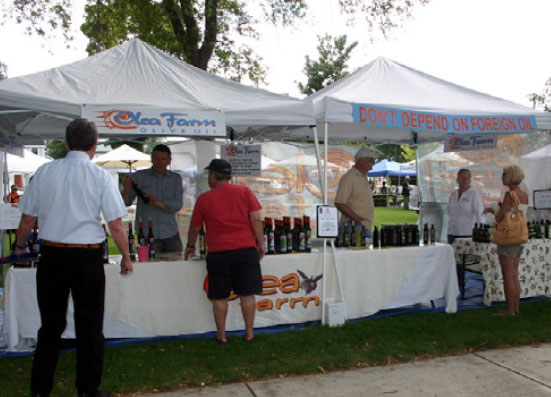 Taste of Templeton is in the park on May 3
The Second Annual Taste of Templeton is coming up a month earlier than last year's successful event. Held in Templeton Community Park, it will run concurrently with the widely popular Saturday Farmer's Market. This collaborative Chamber of Commerce and Central Coast Olive Growers event will take place from 9 a.m. – 4 p.m., with a local area wine makers tasting from Noon – 4 p.m.
The 2014 harvest will make its debut at this early season festival. Taste freshness and learn the importance of identifying and benefiting from the healthy properties these artisan producers craft into their products. From mild and buttery to robust and pungent, you'll have the opportunity to compare and determine which oils fit your 2014 palate and cooking style.
The Templeton region, recognized worldwide for excellent wine production, is increasingly becoming known for producing award-winning olive oils. Small producers gather at this annual event to showcase their harvest and share their carefully prepared oils and olive oil based products with the community.
Come on out and taste the 2014 harvest, discover new recipes and serving suggestions, pair with your favorite wines, enjoy live music, food and the fresh flavors at the Taste of Templeton on Saturday, May 3 – in the Park, of course!
For more information visit the Templeton Chamber of Commerce website, www.templetonchamber.com, or the Central Coast Olive Growers website, www.centralcoastolivegrowers.org
Comments
comments