Premier of Skateboarding Film – A Modern Paradise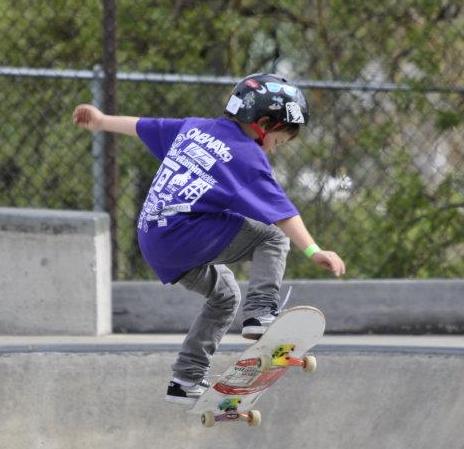 Templeton Recreation hosted the premiere of the skateboarding film "A Modern Paradise" at the Templeton Skate Park on Aug. 22. Local skaters in the film include Smith Varner, Ian Kain, Branson Chubbuck, Logan Johnston, Caleb Jackson, and Kayl Johnson. The top-notch street skateboarding in the film was shot locally and throughout California. The footage was artfully mastered and put together by video editor Cade Broom.
A crowd of about 150 people came out to view the film on the basketball court, and skateboarders stayed after to participate in a late- night skate session. There was a free product giveaway and best trick contest under the lights. Skaters young and old came from far and wide to enjoy the lively atmosphere. We extend many thanks to Mike from Alliance Board Company and everybody else who contributed to the film and the event. The good times keep rollin' at Templeton Skate Park!
Comments
comments