Governor signs Diablo closure mitigation bill into law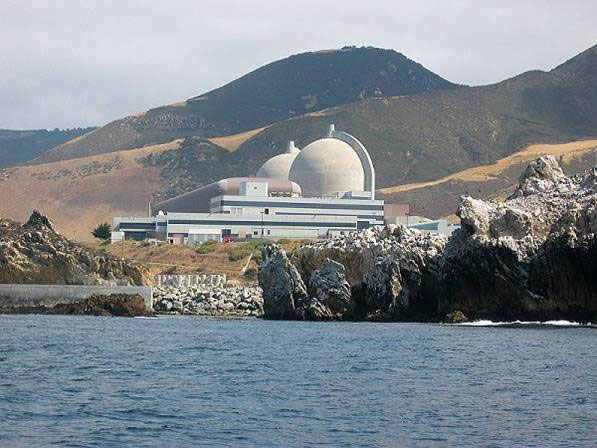 –California Gov. Jerry Brown signed a bipartisan bill into law Thursday that will ease the local and statewide impacts of the impending closure of Diablo Canyon Power Plant, the last nuclear power plant in California.
The bill, Senate Bill (SB) 1090, was introduced in March by Senator Bill Monning (D-Carmel) and Assemblyman Jordan Cunningham (R-San Luis Obispo).
Senate Bill 1090 will result in:
• Full funding of the $350 million employee retention program
• The community impact mitigation settlement of $85 million
• An integrated resource plan to ensure that there is no increase in greenhouse gas emissions due to the retirement of Diablo Canyon
"We can't thank Senator Monning and Assemblyman Cunningham enough for their efforts, and the community for their incredible outpouring of support," said John Allan Peschong, the Board of Supervisors Chair and District 1 Supervisor for the County of San Luis Obispo. "This law will help ensure the safety, health and economic security of our community as we transition to a post-Diablo Canyon economy and environment."
The new law calls on the California Public Utilities Commission to approve elements of the Joint Proposal of PG&E and others to retire Diablo Canyon Nuclear Power Plant, as modified by the community impact mitigation settlement, which was submitted to the commission as part of the power plant's retirement application.
"This has been an incredible regional collaboration and victory for San Luis Obispo County," said San Luis Obispo City Manager Derek Johnson on behalf of the local coalition of cities. "SB 1090 provides one-time economic assistance for communities that have shouldered the burden of living with a nuclear power plant in their backyard for the last three decades to provide the rest of the State with clean, reliable power. This is a positive step forward and the first step of many that we need to take to address the economic impacts of Diablo Canyon's planned closure in 2025."
Justin Fareed released the following statement in response to the passing of the bill:
"I'm glad to see this agreement now set in stone, however, throwing water on a grease fire doesn't put out the flame. The collateral damage caused by the closure of Diablo is widespread and it affects every corner of our community. There is more that can be done at the federal level to help rescue these lost local jobs. We should work to repurpose the facility—turning it into a desalination plant—providing a solution to our water crisis and injecting growth into the local economy."
Congressman Salud Carbajal released the following statement regarding Governor Brown's approval:
"I am grateful to both Senator Monning and Assemblymember Cunningham for their tenacity in securing this funding following the CPUC's ruling," said Carbajal. "These resources are critical in preparing our community for this transition by retraining the local skilled workforce and addressing the need for new energy sources on the Central Coast. I will continue working to secure federal resources to further offset the economic impact of this decommissioning while encouraging renewable energy development in our region."
Comments
comments