Description of Templeton
Description of Templeton
The historic town of Templeton is located in the northern portion of San Luis Obispo County and is situated between Atascadero and Paso Robles (home of the Mid-State Fair). The Salinas River, one of the few rivers in the world that flows in a northerly direction, is the backdrop for the downtown community of Templeton and is the artery which is surrounded by rich agricultural land.
This landscape provides for the many fun winding roads giving access to a myriad of thriving wineries that dot the landscape. Take a 30 minute drive to the Pacific Ocean. Or if fresh water appeals to you, Lake Nacimiento provides the local community with water sporting activities such as water skiing, fishing, swimming, and camping located just 22 miles north of Templeton. Dress is casual here.
The amount of land area in Templeton is 4.74 square miles. The amount of surface water is 0 sq kilometers. The distance to the California state capital is 208 miles, as the crow flies. Templeton is positioned 35.55 degrees north of the equator and 120.70 degrees west of the prime meridian.
Templeton's Climate
It is best to dress in layers as the climate is predominately mild at an elevation of around 800 feet above sea level. On an average day the temperature in January is 60 degrees with lows at night dropping to around 41 degrees. Average high temperatures in July are around 95 degrees but drop at nighttime to around 55 degrees. The rainy season runs from the middle of October to late April, with occasional frost in the early morning hours of winter.
Templeton's Population
Finally, the population of Templeton was approximately 1,800 in 1985 and grew to over 3,500 by the year 2000. According to the 2010 census, the urban area of Templeton has a population of approximately 7,700. The rural area surrounding the town has a population of 2,800 for a total of about 10,500. It is projected the community population will continue to grow due to a sustained influx of people of all generations into the area. Pack up the family and take Highway 101 to the Central Coast to Templeton. You too will discover what the local residents already know… life is good here.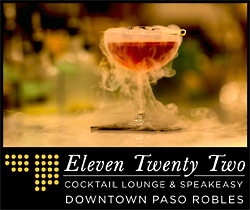 Sign up for weekly Templeton News
Related posts:
Comments
comments