Chamber Director Olan Kaigel
Olan Kaigel, Templeton Chamber of Commerce
Olan Kaigel, a realtor with Century 21 Hometown, has been in the real estate and construction industry for more than 30 years. He brings a wealth of experience to buyers and sellers by facilitating the many details and decisions that need to be considered during the sale and acquisition of property. Since buying and selling real estate can be an exciting time, he enjoys working with clients to help them successfully accomplish any property transaction.
As a native of the Czech Republic, he studied architecture at the University in Prague. He fled the Communist regime and, as a political dissident, settled in Los Angeles. After gaining citizenship, he obtained his real estate license and sold as well as designed residences and apartment buildings.
The decision to leave the large metropolitan city for the North County was a relatively easy one after visiting the Central Coast and becoming attracted to the area while on a vacation with his family. Shortly after the move, he opened Central Coast Building Plans in North County. Olan has designed more than 600 residences, including private homes in Maui, Ohio, and Nevada.
After 25 years Olan transitioned back into real estate, his first passion, and is pleased to be back full time with Century 21 Hometown Realty in Atascadero (next to K-Jon's Jewelry), servicing clients on the Central Coast.
In addition to selling real estate, he also sculpts in wood, bronze and pottery. Olan enjoys walking around the Atascadero Lake with his wife, Dena, as well as riding his bicycle on the charming back country roads.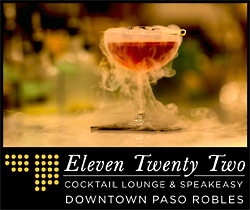 Sign up for weekly Templeton News
Related posts:
Comments
comments