Templeton CSD awards recycling grants
By Shelby Kranich, Templeton CSD Conservation Intern
Each year the Templeton Community Service District (TCSD) opens the opportunity for local businesses and organizations to receive a recycling grant worth up to $5,000. The grant is catered towards "greening-up" local businesses and promoting conservation. TCSD would like to congratulate this year's recipients: Vineyard Dog Park of Templeton, Templeton Market and Deli, and Templeton Elementary School.
Paula O'Farrell, President of the Vineyard Dog Park, has successfully applied for the grant three years running. This year's grant of $1,433.33 will go towards supplying the park with a year's worth of biodegradable doggie-waste bags and will offset the park's maintenance expenses. Having five biodegradable doggie-waste bag stations available at the park makes users more aware of the environment and more appreciative of how well the park is maintained. The Vineyard Dog Park is maintained by volunteers and relies on these grants, donations, and fundraisers.
Templeton Elementary School received a recycling grant of $4,735.95 to help fund their efforts to reduce energy and water usage. Krissy Lorz, a first-grade teacher at the elementary school, is the head of this project, which will consist of planting a native, drought-tolerant garden in their Outdoor Environmental Education program. Templeton Elementary School has received multiple grants that helped initiate projects revolving around their Outdoor Environmental Education program in the past.
The Templeton Market and Deli also received a recycling grant this year to help source reduction, specifically of Styrofoam, within the business. The $5,000 grant will go towards replacing Styrofoam products with other environmentally friendly products, such as re-usable cups or recycled paper products. TCSD is particularly interested in projects that strive to eliminate Styrofoam products because Styrofoam is filled with toxins and is not recyclable locally, and it does not decompose easily.
If your organization or business would like to apply for next year's recycling grant, then please contact the TCSD Conservation Intern at conservation@templetoncsd.org for more information about the application process.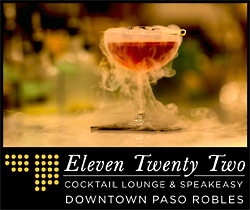 Sign up for weekly Templeton News
Related posts:
Comments
comments