Sign up now for annual Wine & Roses Bike Ride

TEMPLETON PARK • SATURDAY, OCTOBER 11, 2014 • 7AM
Wine & Roses Bike Ride
Welcome to the Templeton area, with its many miles of great bicycling roads and dozens of award winning wineries." That is what cyclists from all over California will be told when they register for the 13th Annual Wine and Roses Bike Ride.
Due to the popularity of this annual event, this year's registration will be open to 350 cyclists. Registration is now open. The ride is expected to sell out and interested riders are encouraged to register early.
The event opens Friday at 6 p.m. with the Bike Bash Dinner at Wild Horse Winery. The next morning at Templeton Park, cyclists will meet to start out on one of the 30, 65 (metric century), or 100-mile pre-marked routes. The courses allow cyclists to ride some of the best cycling roads in the area, such as Highway 229, El Pomar Dr., Cripple Creek and others.
The ride finishes up back at the park, where participants enjoy barbecue chicken and tri-tip, wine, and roses for the women. The event has become a major fundraiser for the Templeton Chamber with proceeds going to support community events and area non-profits throughout the year.
For more information visit http://wineandrosesride.com/ or sign up on active.com.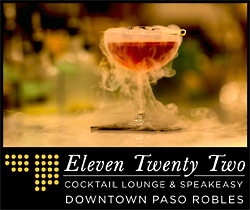 Sign up for weekly Templeton News
Related posts:
Comments
comments